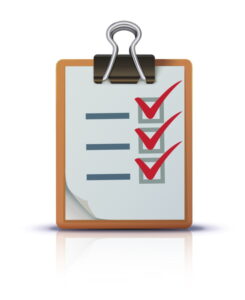 When it comes to keeping your home comfort systems running right, you shouldn't have to go to three or four different companies to get the work you need done. Our team is here to be your one-stop-shop for your HVAC system needs. If you need a reliable HVAC contractor in Pine Haven, WY, you can come to us for the majority of the services you may need to keep your home comfortable this season and the next.
The Expert HVAC Services That Will Get You Through Summer
Here are some of the most important HVAC system services that you should schedule with our team this summer.
1. Comprehensive air conditioner services
Yes, all of them. Installation, repairs, maintenance, and even full system replacement. Whatever service your air conditioner needs you can trust our expert technicians to provide it.
Our team can work with a wide variety of air conditioners too, such as central ACs, inverter ACs, heat pumps and ductless systems. Our goal is to make sure that you can stay cool without breaking a sweat.
2. Helpful thermostat repairs or upgrade
What use is an air conditioner without a thermostat? A thermostat is the brains of your home comfort system, giving directions to your AC so it knows when to turn on and off throughout the season. We can help ensure that your thermostat works right, is calibrated properly, and is providing the right directions to your home comfort system. Whether that is through thermostat repairs or you need to upgrade your thermostat, you can talk to our technicians to get the job done. We work with smart and wireless thermostats too so you have the best type of system to achieve your comfort needs.
3. Duct services to keep things flowing
Lastly, you can count on us to make sure that the road is clear to deliver the airflow your HVAC system is producing. The road we are talking about is the ductwork, of course. If there are duct leaks that allow air to escape before they reach the intended destination, it will undermine your comfort and your energy efficiency. This can be addressed with duct sealing. Likewise, we can test your ducts for problems and modify them to better suit your comfort needs.
Why Trust Climate Solutions
Having one place to go for all of your HVAC system services is a great thing for your convenience. But it won't mean much if the team you are working with isn't reliable! That's why it is best to come to a team like Climate Solutions, Inc. Our team has served residents in and around Gillette since 2009 and we are proud to guarantee your satisfaction 100%.
Our team is small enough to make service personal but big enough to handle any work you need done. Come to the experts today to enjoy reliable comfort and great energy efficiency throughout the season.
The trusted source for all your heating and cooling needs. Schedule your HVAC services with Climate Solutions, Inc.