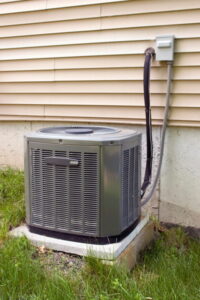 There is more than one thing that can go wrong with your air conditioning system. Wear and tear take their toll over the months, especially when we see heavier heat waves. One of the indicators that you may want to keep an eye out for that will alert you to a problem in your AC unit is the presence of a leak.
A leaking air conditioner is one that requires AC repair in Hulett, WY. The question you may have is what in the world is creating the leak in the first place. We get the curiosity since air conditioners don't use water to cool your home (unless we are discussing an evaporative cooler, but those don't leak either!)
Let's discuss some of the possible causes of a leaking AC so you can feel more assured about making that call for air conditioner repairs.