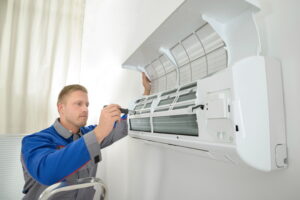 You definitely don't want your day ruined by a failing heater. That's why we want to encourage you to follow your gut instinct to get ahead of trouble.
One of the best ways to prevent issues with your heat pump is through expert maintenance. This allows one of our technicians to check out your system and address issues before they escalate. Not every problem will be preventable. At some point or another, you'll need to schedule heat pump repair in Campbell County, WY.
Here's how to tell it's time to make the call.