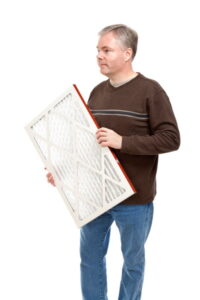 We know that you may feel like there are plenty of other more important parts in your heating system in Gillette that you'd rather pay more attention to. A motor belt or a fan seem far more vital to your system's operation than a simple filter. But keeping your filter in good shape can make a world of difference for those other parts.
Think of it this way. Paying attention to the condition of your filter and changing it regularly can be one of the easiest and most affordable ways to keep the rest of your system in prime condition. It might sound too good to be true but this is a reality that too many people forget!
Let's discuss all the details that you need to know about your system filter, when to change it, and why it is an important team player for your home comfort.