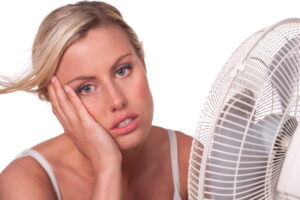 Now is not the time when you are going to want to discover that you need a new air conditioner. Truth be told, there really isn't ever a time when you want to discover that you need a new AC unit. They aren't exactly cheap! But the start of summer is a really bad time to have an AC failure. So, what should you do?
The best option isn't going to be a surprise: you want to get your system replaced as quickly as possible. Ignoring the problem may leave you without any cooling power at the worst possible time. Getting your AC replacement started now is going to ensure that you'll have a more effective and efficient system in your home before this happens.
Let's look at the warning signs to watch for that will let you know that now is the time to get your system replacement underway.
4 Warning Signs That You Need a New AC Now
If any of the indicators sound familiar, then you'll want to talk to a professional about getting your old system removed and getting an up-to-date system for your air conditioning installation in Newcastle, WY.
1. Your current air conditioner is more than 15 years old
How old is your air conditioner? If it is only a few years old and giving you trouble, then a repair that is likely covered by the system warranty is likely all you'll need. But, if you are doing battle with an air conditioner that is already 15+ years old and struggling to perform, then a replacement is likely the better option.
2. Your system needs repairs more and more often
An air conditioner that has been maintained well and runs reasonably should only need repairs once every few years. So why does your system need repairs on a yearly basis? The answer is that your AC is ready to retire. After a certain amount of time, the system just won't be able to keep up with the needs of the home anymore and no number of repairs will keep it going.
3. The cost of system repairs has gotten to be too pricey
The price of the system repairs can also act as a warning sign that you should opt for an upgrade. When the price of your repairs could help pay for half or more of the price of a new system, you are better off choosing to replace your air conditioner rather than trying to repair it again.
4. Your air conditioner isn't cooling your home anymore
How is your air conditioner running? Even with maintenance and repairs, you may notice that your air conditioner isn't performing the way that it is meant to. If this applies to your AC and you have a system that isn't cooling much of anything, you should consider replacing it with a system that actually works.
Do you need a new air conditioner? Our team is here to help you get the air conditioner that you need installed in your home. We can provide guidance on choosing your next AC, installing it, and sizing it.
Contact Climate Solutions, Inc. to schedule your replacement service. The trusted source for all your heating and cooling needs.