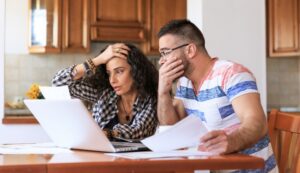 If you've installed a new HVAC system anytime in the past several decades, you may have opted to keep your existing ductwork. After all, ductwork can easily last longer than your air conditioning or heating system does. However, there does come a time that your ductwork needs to be replaced, too.
If you're interested in duct installation in Campbell County, WY, our team can help. In the meantime, you can keep reading to learn more about signs that you need new ductwork and the benefits of making the investment. Keep in mind that you can install new ductwork at any time, even if your existing HVAC system is still going strong.
Signs You Need New Ductwork
Before you decide on getting new ductwork, you need to determine if it is necessary or not. There are many instances where we can tweak your existing ductwork by making repairs. However, there does come a time when ductwork needs to be replaced. Signs that your ductwork needs to be replaced include:
Kinks in ductwork instead of gentle curves to direct airflow
Noticeable holes or breaks in the seals around duct joints
A lack of insulation around ductwork
Exterior ductwork vapor lining that is torn or melted
Energy bills that are increasing a lot
Inability for your HVAC system to heat or cool your home to your expectations
Your ductwork is close to or more than 30 years old, which is the expected lifespan
Installing New Ductwork
Many homeowners believe that you can only install new ductwork when you install a new HVAC system. However, this is not true. There's a good chance that your ductwork was in okay condition at the time of your HVAC installation and now it needs to be replaced. 
Before we can begin overhauling your ductwork, we will talk to you about any concerns you have. If you have hot or cold spots anywhere in your house that aren't the same temperature as the rest of your house, we can address that during our installation. If you have vents that are located in inconvenient places, we can move those, too. It's basically an opportunity to start fresh and do it better than before.
First we will remove your old ductwork. Then we will install your new ductwork in a way that makes sense based on your home's floor plan. The idea is to have a ductwork layout that makes sense and maximizes airflow.
Keep in mind that there are different types of ductwork, and we usually recommend sheet metal ductwork because it is the best of all your options. It's easier to clean and less likely to collect dust than other types of ductwork materials. 
During installation, we will pay careful attention to sealing each of the duct joints completely. If seals are not completely secure, you stand the chance of losing as much as 20% of your conditioned air. Once everything is complete, we will run a pressurized airflow check to ensure that everything is perfect. If there are any concerns, we can fix them before leaving.
Schedule an appointment with the team at Climate Solutions, Inc. The trusted source for all your heating and cooling needs.