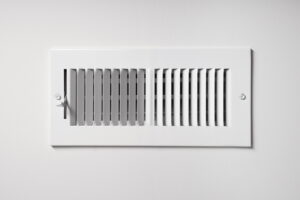 The winter season in our part of the country is nothing to scoff at. Cold temperatures and snowfall can make for some picturesque days but they can also make it a challenge to stay comfortable. Thankfully, that's where our heating systems can help us out. That is, they should be able to if they are well taken care of.
Yes, maintenance at the beginning of fall is the best way to prepare your heater for the long season of hard work ahead. But this doesn't mean you should just ignore how your system is operating from there on out. Your heater still needs your attention to make sure it runs well throughout the coming months without too much trouble.
We want your heater to be as reliable as possible. With that in mind, we've provided some best practices that you can adopt to make sure your heater is well taken care of this season.
4 Tips To Keep Your Heater In Good Condition
Make sure to adopt some of these best practices to keep your heater in optimal condition this season.
Keep all outdoor vents clear of debris and snow. It is highly important to ensure that your outdoor vents are kept clear of snow and other debris. After any period of snowfall, check your vents or any other airflow sources to ensure there is a clear area of at least three feet around them.
Keep indoor vents clear of decorations, furniture, etc. This applies to your everyday activities, of course. No matter how you decorate or rearrange your home, make sure to keep your indoor vents clear of furniture, decorations, and debris. This will make things easier on your heater, keeping energy bills and repair needs to a minimum.
Schedule maintenance if you haven't already. We mentioned maintenance above because it is important. But it isn't only in the fall when you should get this service done. If you forgot to get a tune-up for your furnace or other heating system before now, don't wait any longer! Late maintenance is always better than none.
Change that filter. Did you change your system filter at the beginning of the fall season. Great! Make sure to check it repeatedly throughout the coming months. You need to change the filter every one to three months to keep your heater running efficiently and effectivley. Running your heater with a bad filter can increase the chance of problems popping up.
These are great ways to keep your heating system running optimally and safely during the coldest months of the year. However, if you do run into trouble with your heater, don't hesitate to reach out for expert repairs. Our technicians can get your system back into working order quickly so you won't have to shiver your way through winter.
Whether it is maintenance, repairs, or a replacement, come to Climate Solutions, Inc. for your heating services in Gillette. We are the trusted source for all your heating and cooling needs. Schedule an appointment today.