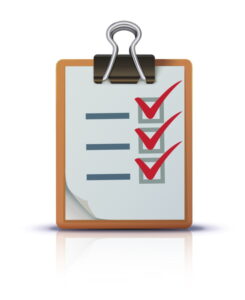 If we told you that you had a way to improve the performance of a piece of equipment in your home and allow it to cost you less, would you be interested in what we had to say?
We'd hope that the answer is yes!
System maintenance is a service that will allow your heating system to work well and cost less. All too often though we run into people who mistakenly believe that maintenance is a luxury service of sorts. We want to dispel the myth–maintenance is something that should be done yearly!
Read on to discover more about how and why heater maintenance in Gillette is well worth the investment.
5 Reasons Why You Will Want to Schedule Heater Maintenance
When you get maintenance for your heater each year, it is going to provide you with some benefits that will allow you to enjoy a warm home without trouble as things cool down. These benefits include:
Better energy efficiency: When your heater gets maintenance, it will help the system avoid a loss of up to 5% of its energy efficiency level. A more efficient system will be able to keep your home warm without using excessive amounts of electricity and gas.
Better effectiveness: A well-maintained heater is going to be more effective at heating your home as well as doing so efficiently. This is because maintenance addresses the sneakily small issues that would otherwise undermine the heating process.
Reduce repair risks: When you schedule maintenance each year for your heater, it can help to prevent a large number of repair needs that could pop up otherwise. In fact, regular maintenance can help prevent up to 85% of the repair needs your system could encounter otherwise.
Longer lifespan: When your heater gets the upkeep it needs each year then it is likely to last for a larger number of years before it needs to be replaced. This can make a difference of up to five years or more of added use.
Warranty upkeep: Most home comfort systems come with a warranty that can help subsidize the costs needed to repair them and keep them running. However, there are things that need to be done to keep that warranty in place. In many cases, regular system maintenance is going to help keep your system warranty valid.
Why Schedule Maintenance Now
The sooner that you get maintenance, the better off you'll be. This is especially true since getting a tune-up earlier can help you avoid having to wait for an extra length of time to get an appointment to have a technician visit your home. The sooner you reach out to us the more likely you are to get an appointment date and time that works well for your schedule. Make sure to keep a note on your calendar each fall to get your maintenance appointment made to keep your heater working well.
If you haven't gotten a tune-up yet, schedule maintenance with the team at Climate Solutions, Inc. The trusted source for all your heating and cooling needs.