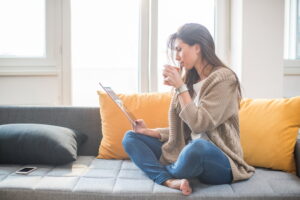 The thought of getting a replacement for your AC and/or your heating system can be a scary one. It is a pretty big job and it is a costly endeavor too. However, this isn't something that you want to delay.
Scheduling an HVAC replacement in Gillette, WY in the coming weeks can end up helping you save money over the next several years. It can also allow you to take advantage of some benefits that you might not realize are available to you.
So, with this said, how is your AC or heater doing? If they are at the end of their lifespan, now may be the best possible time to replace one or both of them. And we'll explain why.
If Your System Offers These Issues, You Need a Replacement
First off, you will want to do a little investigating for yourself to make sure that you are heading down the right path. See if your HVAC system matches any of these indicators that mean you need a replacement:
The system is 15+ years old.
You need to repair the system once a year or more.
The repair costs cover half or more of the cost of a new system.
Your HVAC unit isn't operating almost at all
If You Need to Replace a System, Don't Delay
The sooner that you get a replacement for one or both of your home comfort systems, the better off you'll be. Replacing an air conditioner at the end of the season can help you be as prepared as possible when things warm back up. Replacing a faulty heater now means that you are going to be well prepared when things get truly cold this season and avoid the potential for a breakdown during a stormy night.
The Perks of Getting Your Replacement Scheduled Today
There are perks that come from being prompt, especially now.
Currently, replacing an older air conditioner or heater with a new, highly energy-efficient system, is going to provide you the opportunity to take advantage of the rebates offered due to the Inflation Reduction Act. Depending on your household income, the rebates currently available may help cover a large amount of the cost of a new system upgrade. For some households, these rebates could cover the entire cost of the new system.
For those of you who need an AC replacement, you may also want to know about the impact that the new SEER2 regulations will have on your options. These new regulations are going to go into effect on January 1, 2023 which will limit the systems that can be installed in homes throughout the country after this date. Replacing your AC ahead of this regulation going into effect could allow you to enjoy a lower cost for the system.
Along with all of this, if you need both a heater and an air conditioner replacement at this point, it is a great idea to consider a heat pump system. With this system, you can enjoy both heating and cooling provided by one system with high energy efficiency.
Whatever you need, our team is here to help. Schedule your next system replacement with Climate Solutions, Inc. The trusted source for all your heating and cooling needs.