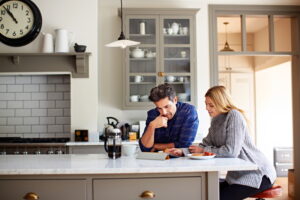 The weather is going to keep getting colder which means you'll want to make sure that your heater is ready to perform when you need it most. To ensure that your system is ready to perform if and when it's necessary, your best option is to schedule heating services in Campbell County, WY and to use some best practices for your heater use too.
We want to make sure that we always offer you reliable service and reliable tips to help keep your home comfortable without driving up your energy bills. Here are some helpful things you should know when operating your heater this year.
Keep the temperature at a reasonable setting
We know on an especially chilly day it is tempting to increase the temperature setting on the thermostat. However, we advise trying to keep those temperature hikes minimal. Keeping the thermostat within a reasonable range, usually around 68° at max. This will help you to keep the home warm without making your energy bills too high.
Change your system filter
The filter in your system is a highly important part of keeping things running right. If you haven't already, you'll want to check and change your system filter. This will help keep the system running effectively without having to worry about reduced airflow impeding the heating process.
Keep your doors and windows closed
Keep all doors and windows shut tight! This helps to keep the cold air outside where it belongs and improves your heater's ability to keep your home warm throughout the season with less trouble. As a result, you'll also enjoy lower energy bills by reducing heat loss.
Use the sunlight to keep things warmer
Sunlight provides a good deal of radiant heat–that's why you want to minimize sunlight in the house in the summer. In contrast, during the winter season, a great way to keep things easier on your heater is by letting as much sunlight in as possible. This is because the sunlight will increase the temperature in the rooms, reducing the amount of work the heater has to do.
Work with a pro for expert heating service
Last but certainly not least, you will want to make sure that you get professional service for your heater. Working with a trained professional to get your system maintained or repaired is going to help you get the best performance from it without hiking up your energy bills.
We are the experts you can trust with this vital work. Our team's maintenance services help address inefficiencies that would otherwise reduce your system's energy efficiency and effectiveness. Along with this, we can provide repairs that will effectively address any problems that your system is battling.
When you work with us, you'll enjoy service that shows our dedication to keeping our customers satisfied.
Contact the team at Climate Solutions, Inc. to schedule your next heater service. The trusted source for all your heating and cooling needs!