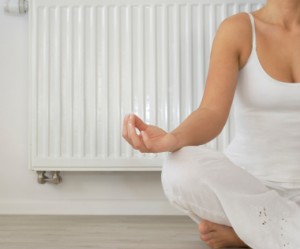 People often think about furnaces as the main kind of heater for the modern home. However, it isn't the only option. If you're looking for a good heater, you can also look into radiant heating systems in Campbell County, WY.
If you aren't familiar with these systems just yet, we can give you some of the most important details to know. This way you can discover more easily if you would prefer a forced air or a radiant heating system.
1. What is a radiant heating system?
A radiant heater transmits warmth through a solid object rather than blowing warm air around the house. Think of it like sitting on a sun-warmed surface–that bench or rock is going to warm you up because it is radiating heat.
Radiant heating systems can use hot water or electricity to create heat that will warm up your household. These are highly powerful heating systems that don't run the risk of energy loss through ductwork. Depending on how you like to keep warm, the comfort from a radiant heating system can be preferable to the warmth from a forced air heater like a furnace.
2. Types of radiant heaters
There is more than one kind of radiant heating system that you can choose for your home. The most common types of these systems include:
Hydronic systems: A hydronic radiant heater uses heated water provided by a boiler and feeds it through pipes in your home. Water holds heat very well which makes these kinds of heaters very energy efficient along with effective. You can choose subfloor piping or baseboard heating systems that will transfer heat into your home.
Electrical systems: An electrical radiant heater is going to create warmth through electrical resistance. This system usually uses electrical heating cables that are added to your floor to radiate heat into the house.
3. The perks of a radiant heater
This is a fundamentally different type of system than a furnace or heat pump. However, it's a popular kind of heater for a reason. You can enjoy the perks of a radiant heater which include:
No lost hot air: Warm air cools faster. Warm air passing through ductwork may be lost through leaks. These are issues that you won't have to worry about with a radiant heater.
High energy efficiency: Radiant heaters are extremely energy efficient thanks to the volume of heat they produce and the slower rate of heat loss they experience.
Better indoor air quality: Because there are no ducts, you won't have any source of recirculated dust and debris.
4. Professionals should always install a radiant heater
We'll be honest, a radiant heater installation is a larger job, especially if your house doesn't have subfloor pipes already. Even if you opt for an electrical system, an expert still has to lay out the wires that will heat the house up.
Ultimately, you will need a professional technician to install this system. They can outline the steps that will be required to get your radiant heater installed so you know what to expect.
Contact the experts at Climate Solutions, Inc. to discuss your radiant heating system installation. The trusted source for all your heating and cooling needs.