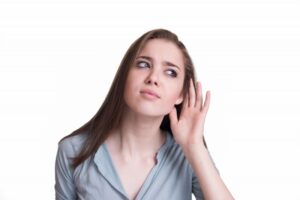 You are going about your day when your heater starts to rattle. It starts out in brief spurts and then becomes more consistent. After a few days, it gets louder and more pronounced. Then the rattling stops…because it has been replaced by clanging.
As you can guess, these are two noises you don't want to hear coming from your heater. No heater runs silently but they shouldn't make a ruckus either. Knowing what noises are normal and what noises are cause for concern can be a great way to determine if and when you should reach out for professional heating repairs in Gillette, WY.
6 Sounds You Don't Want Your Heater to Make
So what kinds of noises don't you want to hear coming from your heater? Whether it is a furnace or a heat pump, be on the alert for these warning sounds:
Rattling: This is a noise that many homeowners find somewhat easy to ignore. It just sounds like there is a part of the heater that is vibrating a little, possibly a screw or even the blower door of your furnace. The problem here is that the part that creates the rattling noise can quickly and easily worsen into a bigger issue.
Banging: Do you notice a bang or a boom after you turn on your furnace heater? This is created by gas build-up within the system suddenly igniting. As you can probably guess, banging or booming is not a good thing and indicates the need for prompt repairs before the problem costs you your heater.
Clanging: This sound might follow after a rattling noise that is neglected for too long. Clanging is going to be created by a loose part that has broken free and is bouncing around with in your system where it will likely cause additional damage.
Hissing: Do you hear a slight or consistent hissing noise when running your heater? Whether you have a heat pump or a furnace, this is a problematic sound. In a heat pump it may indicate a refrigerant leak while in a furnace it may be a sign of a cracked heat exchanger allowing gas to leak into the home.
Buzzing: The presence of a buzzing noise in your heater is a likely indicator of electrical issues within the system. Perhaps it is a frayed wire or a loose electrical connection but whatever the cause it needs to be addressed quickly.
Screeching: Does it sound like your furnace or heat pump is screaming at you? If so there may be a problem within the system such as a loose fan blade or dry motor belt causing this noise. You are hearing metal scraping against metal which creates this obnoxious and hard to ignore noise. if nothing else, the fact that this noise is so unpleasant at least means many people will address it in a timely manner.
When it sounds like your heater is in trouble, reach out to the pros for expert repairs.
Contact Climate Solutions, Inc. today. The trusted source for all your heating and cooling needs.